News Item: 6-A-SIDE HOCKEY TOURNAMENT Sunday, 1st July, 2018
(Category: Umpiring)
Posted by YHAWeb Manager
Monday 04 June 2018 - 13:21:46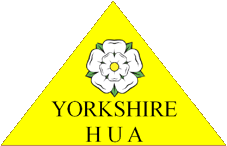 6-A-SIDE HOCKEY TOURNAMENT Sunday, 1st July, 2018
A 6-a-side Hockey Tournament is being organised at 3 venues on Sunday, 1st July, one in the North West, one in the North East, and one in Yorkshire (at Wakefield HC).

It will not be open to the top-flight teams in the North.

The winners from each venue will play in the Finals to be held at Wakefield. (Date unknown) YHUA have been asked to find out if any new, up & coming, and/or experienced umpires would like to umpire at Wakefield.

Please contact Barrie Pollard (07762 618436) if you would like to umpire at this event. It is an opportunity, irrespective of your ability, to have a go. I'm sure help/advice will be on hand.
Alistair Copeland - Sec YHUA - -email-
---
This news item is from Yorkshire Hockey Association
( http://www.yorkshireha.org.uk/news.php?extend.3015 )