News Item: Rotherham Hockey Club to host an evening with Gav and friends
(Category: Web Site News)
Posted by Jon Bray
Thursday 15 November 2018 - 17:15:34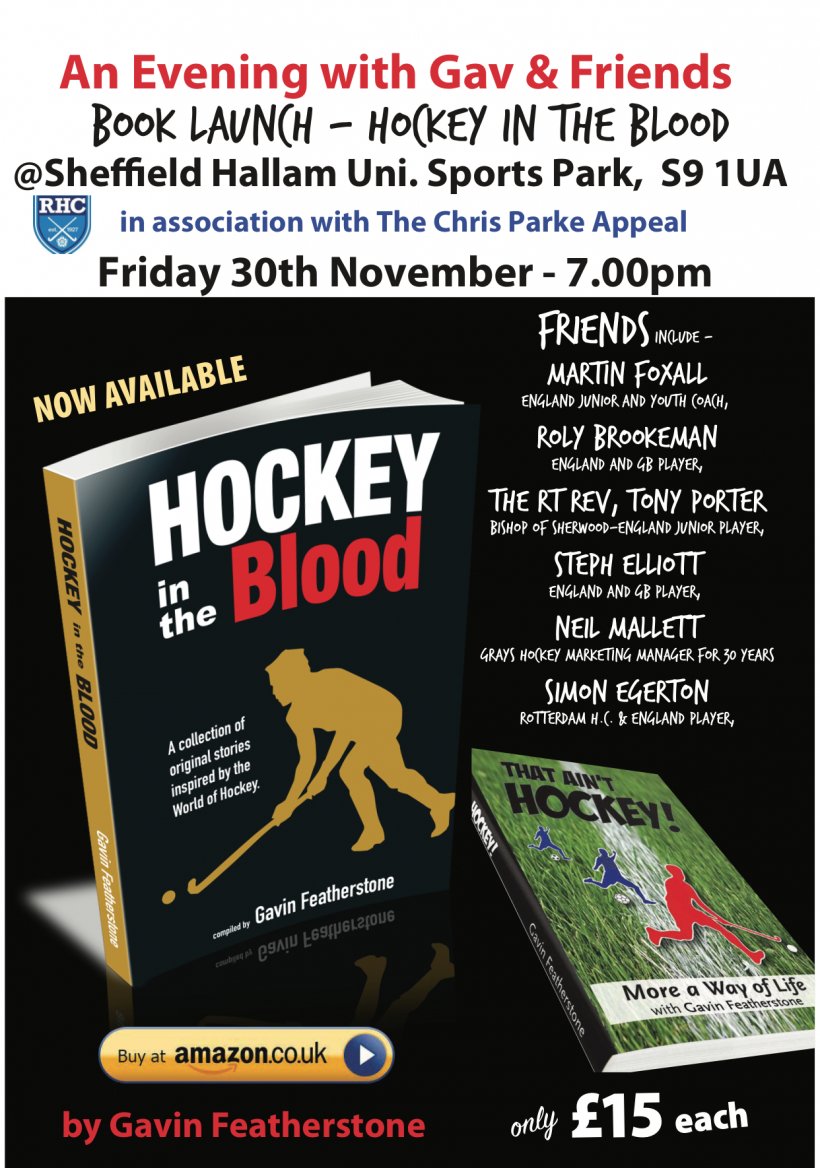 Rotherham Hockey Club to host an evening with Gav and friends
It's with great excitement we welcome well-known and well-travelled hockey coach and author Gavin Featherstone and his friends
Gavin needs little introduction to the hockey fraternity.
A former England international player, he turned to coaching and is one of the most travelled and respected international coaches. Gavin is a free thinker who is always prepared to make a comment, so we look forward to welcoming him and listening to his views on the world of hockey.
All hockey fans far and wide, indeed any sportsperson are welcome to attend and meet Gavin, who will also be signing copies of his latest book Hockey in the Blood. Gavin's latest book contains a unique and engaging collection of stories where hockey transports us into the lives of a curious and extraordinary bunch of people - with fun, suspense and excitement for these stories are about life.
As a very kind gesture, Gavin has agreed that 50% of book sales on the evening will go towards the Chris Parke rehabilitation fund.
Entry is free, just follow the link below to book your place:
Alternatively you can email and state your name and the number of places required: -email-
Date: Friday 30th November 2018
Venue: Sheffield Hallam Uni Sports Park, Bawtry Road, S9 1UA
It's an evening that promises not to be missed so please book your place as soon as possible.
---
This news item is from Yorkshire Hockey Association
( http://www.yorkshireha.org.uk/news.php?extend.3043 )