News Item: Hull University Ladies HC - First Team Coach Wanted
(Category: Club News)
Posted by YHAWeb Manager
Wednesday 12 June 2019 - 12:47:59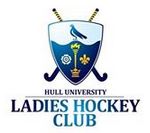 HULL UNIVERSITY LADIES HC are looking for a ladies first team coach. The team have just been promoted in both BUCS and Yorkshire Leagues so next season will play in Northern 3B on a Wednesday and Yorkshire Premier Division on a Saturday. We would ideally need someone who could coach the team on either a Monday or Thursday evening and potentially make matches on either a Wednesday or a Saturday. This is a paid role, salary to be confirmed based upon level of experience and availability. At this stage we are willing to listen to any expression of interest for the role of ladies first team coach.
Please feel free to get in touch via email or mobile. If interested please contact Emma Bickley via either email -email- or Mobile: 07864 184778.
---
This news item is from Yorkshire Hockey Association
( http://www.yorkshireha.org.uk/news.php?extend.3081 )